CAREER & TRAINING OPPORTUNITIES
Our head office and branch offices provide the following career and training opportunities :
The Institute of Chartered Accountants in England and Wales (ICAEW)
The Institute of Chartered Accountants in England and Wales (ICAEW) is one of the world's oldest and most established leading professional accountancy body based in the United Kingdom with over 138,000 members in more than 160 countries. There are over 1,800 members in the South East Asia alone, with the majority living in Malaysia and Singapore. The Institute was established by Royal Charter in 1880 with over 130 years of history.
Early ICAEW presidents went on to form today's "Big 4" accounting firms:
·         Arthur Cooper                     (1883-4)
·         William Welch Deloitte       (1888-9)
·         Edwin Waterhouse             (1892-4)
·         Ernest Cooper                    (1899-1902)
·         William Peat                       (1906-8)
Today, 80% of the top 100 largest companies on the London Stock Exchange and 98% of the world's 100 global leading brands have an ICAEW Chartered Accountant. ICAEW Chartered Accountants are globally renowned as highly capable and successful accountants and business professionals.
The ACA is the highly respected international qualification for chartered accountancy. To qualify as an Associate of Chartered Accountants (ACA) or to be a member of  ICAEW, the candidate has to undergo the full ACA programme which is available in Malaysia (training agreement with ICAEW Authorised Training Employers (ATE)) that will last between three and five years.
H L Hong & Co is one of the Authorised Training Employers in Malaysia that offers the ACA training programme.
Click here to view list of Authorised Training Employer -> ICAEW
The Association of Chartered Certified Accountants (ACCA)
ACCA is the largest and fastest-growing global professional accountancy body with 162,000 members and 428,000 students and affiliates in 170 countries. ACCA has a network of 89 offices and active centres globally.
Once a candidate has passed his/her exams, he/she requires three years of practical experience before he/she is invited to become an ACCA member and be able to use the "ACCA" letters after his/her name. ACCA's practical experience requirement are vital parts of the ACCA qualifications.
H L Hong & Co is accredited as an "ACCA Approved Employer – trainee development, gold level" to provide frameworks that support sustainable improvements in workplace performance and create more motivated and valuable employees. We ensure trainees gain appropriate work experience and we are committed to employees' development.
Click here to apply -> ACCA
Internship
Most universities require their Bachelor of Commerce, Business, Accounting and Finance students to undergo  six months employment – related exposure in a professional audit and accounting firm before graduation. H L Hong & Co supports the development of these academic and non – academic programmes. We have been providing training for private and public, local and overseas universities' undergraduates to prepare them before they enter the labour market. At the end of the six months internship, undergraduates will build a strong individual personality with a variety of technical and soft skills.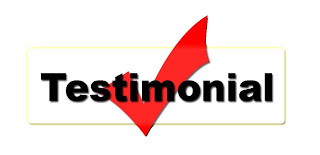 H L Hong & Co is an ICAEW Authorised Training Employer and I was offered a 4-year ACA training contract in 2011. Under the training contract, the ACA course fee was sponsored by the firm and I was able to gain industry exposure and experience as I progress in my studies. This enabled me to see the practical application of what I was learning.
Although studying and working at the same time was very demanding, I managed to achieve first-time passes for all 15 papers thanks to the support of the firm. I was given a work schedule that accommodated the rigorous demands of the ACA course and sufficient study leave in preparation for the exams. My colleagues and seniors were also supportive and helpful which promotes an environment that was conducive to learning and professional development.
I qualified as a Chartered Accountant in 2015. However, the learning did not stop there. The firm believes in continuous professional development and I was sent to MIA seminars such as the GST preparatory course for GST consultants and accountants which qualifies me to be a GST tax agent. I would like to thank the firm for the opportunity and the headstart towards a rewarding career.
Esther Boey Tan Ling
ACA, CA(M)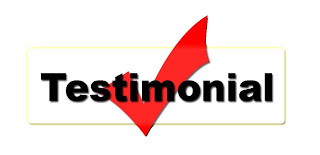 Joining H L Hong & Co has been one of the best decisions of my life! During my 6 months internship in H L Hong & Co, I have had several challenging and exciting opportunities to lead in a variety of tasks. My job allowed me the unique opportunity to work with diverse people such as clients from different industries. Although my main focus was on auditing, at the same time I also had the opportunities to learn from others in accounting, administration, taxation and company secretarial departments. The most interesting part of my internship was the chance of handling assignments by myself. From there, I learnt from my mistakes and never forget what I have learnt. Whatever new challenges I faced, I always knew that I had access to my manager and colleagues and they were ready to lend advice, share knowledge and help me perform at my best. This opportunity was definitely one of the most rewarding experiences of my life. I never felt complacent or bored with my role in this organisation. I am proud to be associated with H L Hong & Co. I truly enjoyed my job.
Ong Lee Kun
Final year student
Bachelor of Accountancy
Universiti Putra Malaysia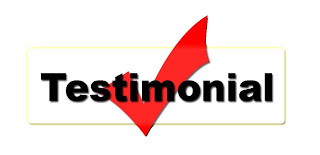 While pursuing my studies in The University of Adelaide in Bachelor of Commerce (Accounting), I was given an opportunity to intern at H L Hong & Co's audit department. Despite the short duration of my work experience at H L Hong & Co, I learned things in the working environment that I would have never been able to learn as a student.
When I started my practical training, I was anxious as I had no previous experience in the accounting environment, especially those areas that require focus and adherence to tight deadlines. Despite the obstacles I faced, I managed to learn so much because the manager and senior staff taught me whenever I was unsure of what I was doing and took time off their heavy workload to guide me. I am so grateful to the management and staff of H L Hong & Co.
Thank you, H L Hong & Co for great learning experience.
Bernice Chen
Third year student
Bachelor of Commerce (Accounting)
The University of Adelaide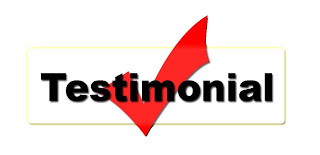 During my internship with H L Hong & Co, I was given the opportunity to be exposed to different areas in auditing, which I think is very useful in getting to know what auditing really is. The manager assigned tasks to me in different varieties, allowing me to work with colleagues and I also get to handle assignments on my own. The work environment was generally positive with the supporting and patient colleagues. H L Hong & Co uses audit software and VPN to aid the audit procedures, at the same time, enhancing the experience of working from home.
I think H L Hong & Co is a great place to sharpen the skills, certainly recommend this company to knowledge seekers.
Lai Shin Yee
Final year student
Bachelor of Commerce (Hons) Accounting
Universiti Tunku Abdul Rahman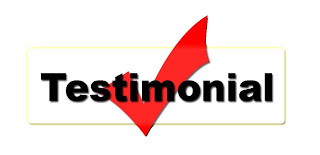 It's my pleasure to work for H L Hong & Co., ACCA approved employer. As an ACCA finalist and fresh graduate from Advance Diploma in Accounting, I had joined H L Hong & Co. as an Audit Associate and have worked my way up to my current position as Audit Executive Senior. It's been 3 years I have been working in H L Hong & Co.; the seniors and managers here are approachable to provide guidance and juniors are always ready to provide their support. With the teamwork support from my colleagues, I have improved a great deal as a professional. The broad range of clientele had provided me the opportunity to audit companies from different industries. It had develop and further enhance my knowledge and softskills in auditing and work place ethics, and with these, I would say H L Hong & Co. is a great place for young professional accountant. I am grateful to be able to complete my ACCA's 36 months practical experience with the firm and never regret to be part of the audit team.
Angela Lee Shi Yeng
ACCA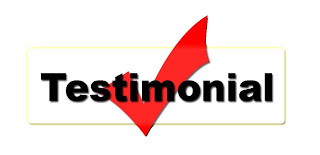 I've joined H L Hong & Co. since April 2013 and I've to say that it is a great place to work. I've grown professionally and personally throughout the years with many opportunities given to work on various industries, audit for public listed companies, private limited companies and not-for-profit organizations. People working here are very friendly, helpful and easy to work with. I'm very grateful to have the opportunity to complete my 36 months ACCA Practical Experience with H L Hong & Co (ACCA Approved Employer – Gold Level). In addition, I enjoyed myself tremendously working and travelling locally and overseas for business and company trips. I'm proud to be part of the audit team and would definitely recommend this firm to anyone considering auditing as a career.
Terence Khoo Kim Swee
ACCA